Welcome to my site dedicated to Alex Winter, as an actor he is probably best known as the excellent Bill S. Preston in the notably Bill&Ted films and as the stunning vampire Marko in the cult classic The Lost Boys. Nowadays he is making name as a talented director/writer. I've been a fan of his ever since my early teenager years. As a fourteen year old I was, let's say, very....very.....very impressed by his appearance, absolutely loved his sense of humor, and sharp look on things. I tried hard to collect everything I could find on him; watched the videos he made, his films and looked out for articles in magazines. My crush faded during the years that followed, the posters and pics on my wall disappeared,but Alex never really got out of my head. Although I still think he's incredibly good-looking (*blush*), today my fandom is seriously based on his directorial works.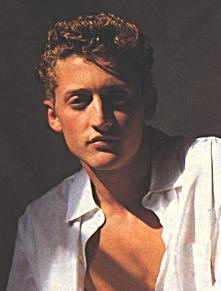 This site is for all of you who wondered what happened to him. To search for articles, pics, links to other sites, just click on one of the items in the menu on the left to find out more. Creating this site was also my personal way of thanking him for all the great films in the past that left a pleasant mark on my own teenage years, and saying good luck with the work behind the camera in the future. I for sure think that he'll get the recognition he deserves for his work, and hope to go see a Winter movie in the nearest theatre one day.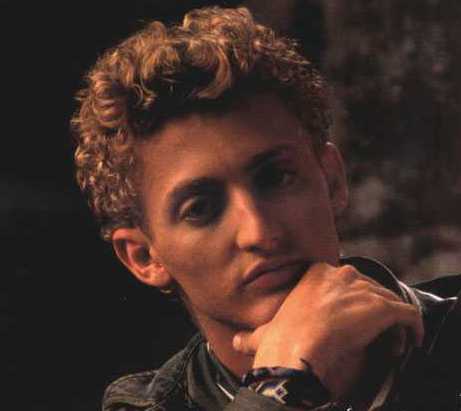 WHERE THERE IS A WILL......
A walking technical disaster; that's what I am. Honestly, if you can make your computer crash, the copier explode and the printer die on you (all at the same time!) then I guess this is something you can say for yourself. But once I've set my mind to things, I can still pretty much amaze myself sometimes.
After a long period of: studying, reading, writing, tryouts on the computer, cursing, scanning, formatting, experimenting with all sorts of programs, numerous sleepless nights, learning all about templates, sheets and the making of HTML's, looking into manuals, drinking too much coffee, tearing my hair out, biting my lip, ALL of that; and oh.......also a little help from friends, this website was launched in January 2003.